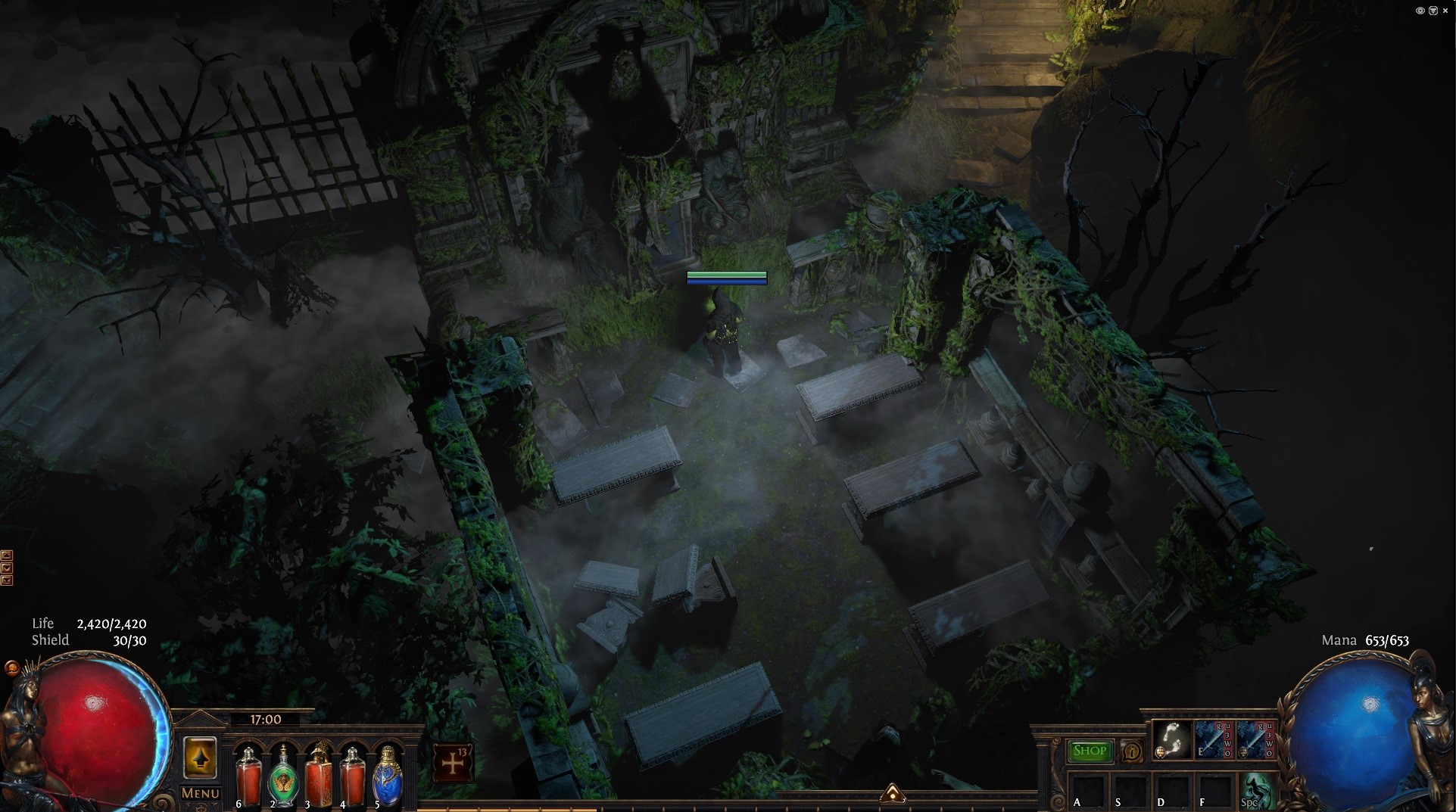 Ruined Twilight Temple for Ritual Hideout

Made this during the offseason of the league.

Optimized for Map Running to my preferences ( I personally don't use Cassia and Navali often )

Crafting Bench, Stash and Tane are all in one spot so you can Ctrl-Click Tane for Quick Selling items.

Map device is nearby Kirac, Zana, Stash, Tane, Jun, Alva, Einhar and Niko.
Hideout version: 1.0
Total decorations: 377
Uses MTX:

No



| Decoration name | MTX | Count |
| --- | --- | --- |
| Alva | No | 1 |
| Crafting Bench | No | 1 |
| Einhar | No | 1 |
| Guild Stash | No | 1 |
| Heist Locker | No | 1 |
| Helena | No | 1 |
| Horticrafting Station | No | 1 |
| Jun | No | 1 |
| Kirac | No | 1 |
| Map Device | No | 1 |
| Navali | No | 1 |
| Niko | No | 1 |
| Sister Cassia | No | 1 |
| Stash | No | 1 |
| Tane Octavius | No | 1 |
| Waypoint | No | 1 |
| Zana | No | 1 |
| Vaal Fire Pit | No | 1 |
| Garden Column | No | 3 |
| Ossuary Plaque | No | 3 |
| Weathered Grave | No | 1 |
| Ossuary Grave | No | 2 |
| Thick Trees | No | 2 |
| Fellshrine Ruins | No | 12 |
| Large Church Wall Arch | No | 3 |
| Grass Ground | No | 3 |
| Grass Patch | No | 24 |
| Tree | No | 20 |
| Bush | No | 5 |
| Mossy Wall | No | 1 |
| Overgrown Arch | No | 44 |
| Overgrown Statue | No | 2 |
| Raphina Tree | No | 1 |
| Garden Wall | No | 10 |
| Lush Palm | No | 1 |
| Overgrown Wall | No | 16 |
| Large Overgrown Statue | No | 3 |
| Overgrown Offering Statue | No | 1 |
| Oriath Ground | No | 5 |
| Bare Tree | No | 2 |
| Oriath Curb | No | 47 |
| Oriath Doorway | No | 2 |
| Thick Smoke | No | 1 |
| Iron Candelabra | No | 3 |
| Iron Lantern | No | 5 |
| Pipe Kit | No | 1 |
| Scattered Books | No | 1 |
| Steam Pipes | No | 1 |
| Sulphite Light | No | 1 |
| Thaumaturgy Pillar | No | 2 |
| Water Pipe | No | 1 |
| Laboratory Alembic | No | 1 |
| Laboratory Tank | No | 1 |
| Floor Pipes | No | 5 |
| Generator | No | 1 |
| Laboratory Shelf | No | 2 |
| Labyrinth Cogs | No | 3 |
| Relic Stand | No | 1 |
| Voll's Confession | No | 1 |
| Water Fog | No | 42 |
| Innocence Bench | No | 7 |
| Extraction Device | No | 1 |
| Coffee Table | No | 1 |
| Cathedral Tiles | No | 32 |
| Courthouse Desk | No | 1 |
| Court Bookcase | No | 4 |
| Garden Statue | No | 2 |
| Sanctum Statue | No | 1 |
| Sky Shrine Door | No | 5 |
| Sky Shrine Pillar | No | 8 |
| Sky Shrine Wall | No | 11 |
Latest version: 1.0
| Version number | MTX | Publish date | Total favor | Total decorations | Downloads | Link |
| --- | --- | --- | --- | --- | --- | --- |
| 1.0 | No | 2021-05-23 00:07:06 | 2,556,820 | 377 | 93 | Download |
1.0 | 23 May 2021 - 00:07
Initial release